Hello and thanks for stopping by,
I'm Celeste Carter-McAfee, a real estate agent in Richmond, KY with Keller Williams Legacy Group. I currently own 3 homes in Kentucky and 1 in California. How did I come to own several homes and investment properties? You guessed it, I used my tax refund as a down payment on a home loan. That was my first time buyer home mortgage strategy. Money was tight back then, and I seemed to spend it if it was available, so I tightened my financial belt and changed my deductions to zero. This allowed me to have a bigger return come tax time.
My first home was purchased 20 years ago for $87,000. Even at the time, owning a home was way cheaper than renting. I remember the payment being $618.00 a month, which was still cheaper than rent at that time which was running around $750.00 a month. Well guess what, interest rates are great today despite of what you might have heard and most starter homes are still cheaper than renting. Buying a home is more affordable today that it was 20 years ago.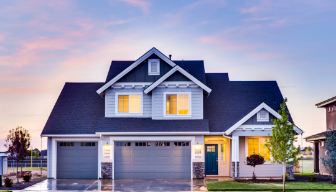 So how does that help you? Well, I'll tell you. There are many costs associated with your home purchase that most people are not aware of. The earnest money deposit (customarily around 1-2% of the purchase price), home inspection, appraisal and home warranty programs. Of course, you can ask the seller to pay these, but in a multiple offer situation or housing shortage that may not be a viable strategy especially if you are competing against another buyer that has saved up just for this reason. Closing costs may mean you are out of pocket up to $5000 to $6000 depending on the loan type and lender you choose.
So in closing, keep up a good credit score by paying your bills on time. Get pre-qualified with a great lender and get out there and start looking for your dream home. Word of caution don't make any big payoffs of loans before you speak to a lender (can cause your credit score to drop). If you need to, speak to a credit repair specialist to get your score above 600 at least.
Utilize that tax refund by investing in your future. Real estate remains the top vehicle to wealth in this country. It out-preforms any other investment vehicle out there for long-term. Who knows maybe you will want to branch out with your next refund and try your hand at investment properties. This is a great way to create passive income.
So get out there and get those taxes filed, you'll be happy you did something great with your return this year, something that will create a great financial return for your future. For more information about more benefits to home ownership and tax deductions for home owners click here.